Selected projects


---
In Progress
A Revolutionary Love Letter: to all Migrants, past, present, and future.
Design work for Angel and Keish's podcast project. More to come!
2021
Illustration
Design
Listen to A Revolutionary Love Letter on ︎︎︎
Apple Podcasts
---
Kyle Marshall is a celebrated choreographer and dance performer based in New Jersey. I designed and built a new site for Kyle's company!
---
CAAAV

Illustrations for a poster for CAAAV, a long-standing org in Chinatown, NYC that advocates for working class and low-income Asian immigrants.
---
Imagine your pain as a shape

A catalog of capitalist reimaginings of the yin yang

2021
Self-published zine
3.75 × 5.375in
58 pages

---
BAMboo!

Illustration for the identity for BAM's annual Halloween block party!


2020
Illustration

Designed at BAM
Creative direction by Andrew Sloat
---
Annie Heath | Heath in Progress is a choreographer and dancer based in Brooklyn, New York. I designed and built a site that showcases her practice and the breadth of her work.
---
Mtn.Dev

A mark for the mutual aid baking project my friend, Dev Montanez, runs in Bloomington, Indiana

---
Love from BAM was introduced in March 2020 as a newsletter sharing BAM's virtual content with audiences in light of New York's shelter-in-place rules. Kayla Battle illustrated the identity for
the first part of Love from BAM
emphasizing unity across the distance of quarantine. As NYC businesses slowly reopened over the summer of 2020, the Love from BAM illustrations shifted to reflect people reintroducing themselves to Brooklyn and the outdoors.
2020
Illustration, design
Designed at BAM
Phase 1 illustrations by
Kayla Battle
Creative direction by Andrew Sloat
---
Illustration for The New York Times
Words by Sam Brinton
Art direction by Jim Datz
Mar 12, 2020
Editorial illustration
---

This Week at BAM


This Weekend at BAM is a rundown of programming at BAM every weekend, developed for Instagram Stories. Tapping takes you through BAM's programming itinerary for Fridays, Saturdays and Sundays.

---
Long Beard t-shirt

Leslie asked me to think about portals when I was making this tee. Long live Long Beard!
---
Illustration for The New York Times
Words by Larry M. Bartels
Art direction by Nathan Huang
Jun 25, 2019
Editorial illustration
---
Pepperland
Designed at BAM for Mark Morris Dance Group's
Pepperland
, a dance performance that pays homage to The Beatles. I was happy to see three of these subway onesheets in a row in the Classon G stop!
Scroll through for the killed idea I was rooting for.
2019
Design

Designed at BAM
Creative direction by Andrew Sloat
---
Illustration for The New York Times
Words by Amy Chozick
Art direction by Nathan Huang
Oct 18, 2018
Editorial illustration
---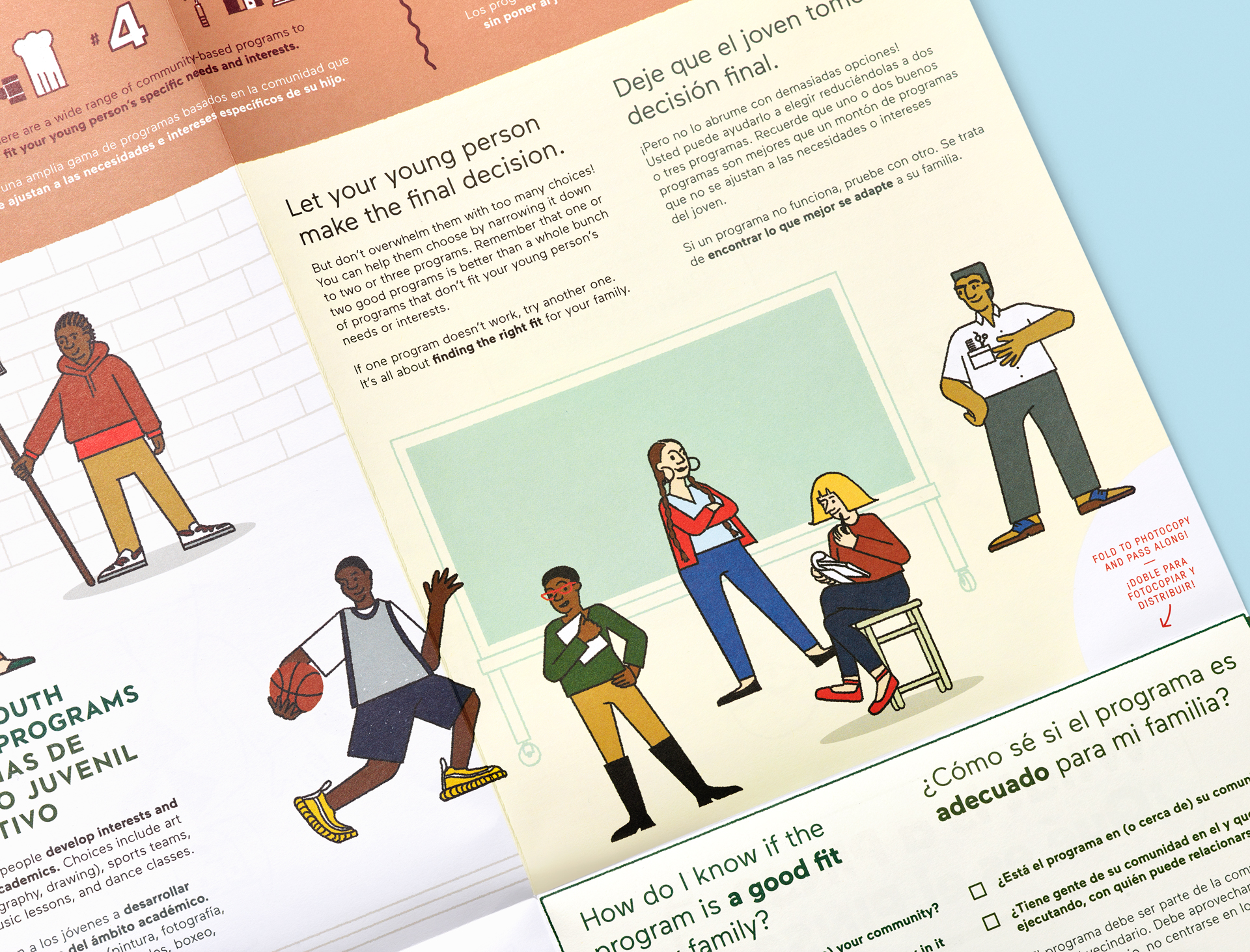 The "PINS" (Person In Need of Supervision) program is a legal process that introduces a young person to the criminal justice system, and which can cause immediate and long-term harm to young people and their families by increasing the likelihood of detentions and out-of-home placements. We collaborated with CUP and CCFY to design a poster that illuminates the downfalls of the PINS process and empowers families to consider community-based alternatives to PINS for their young people.
---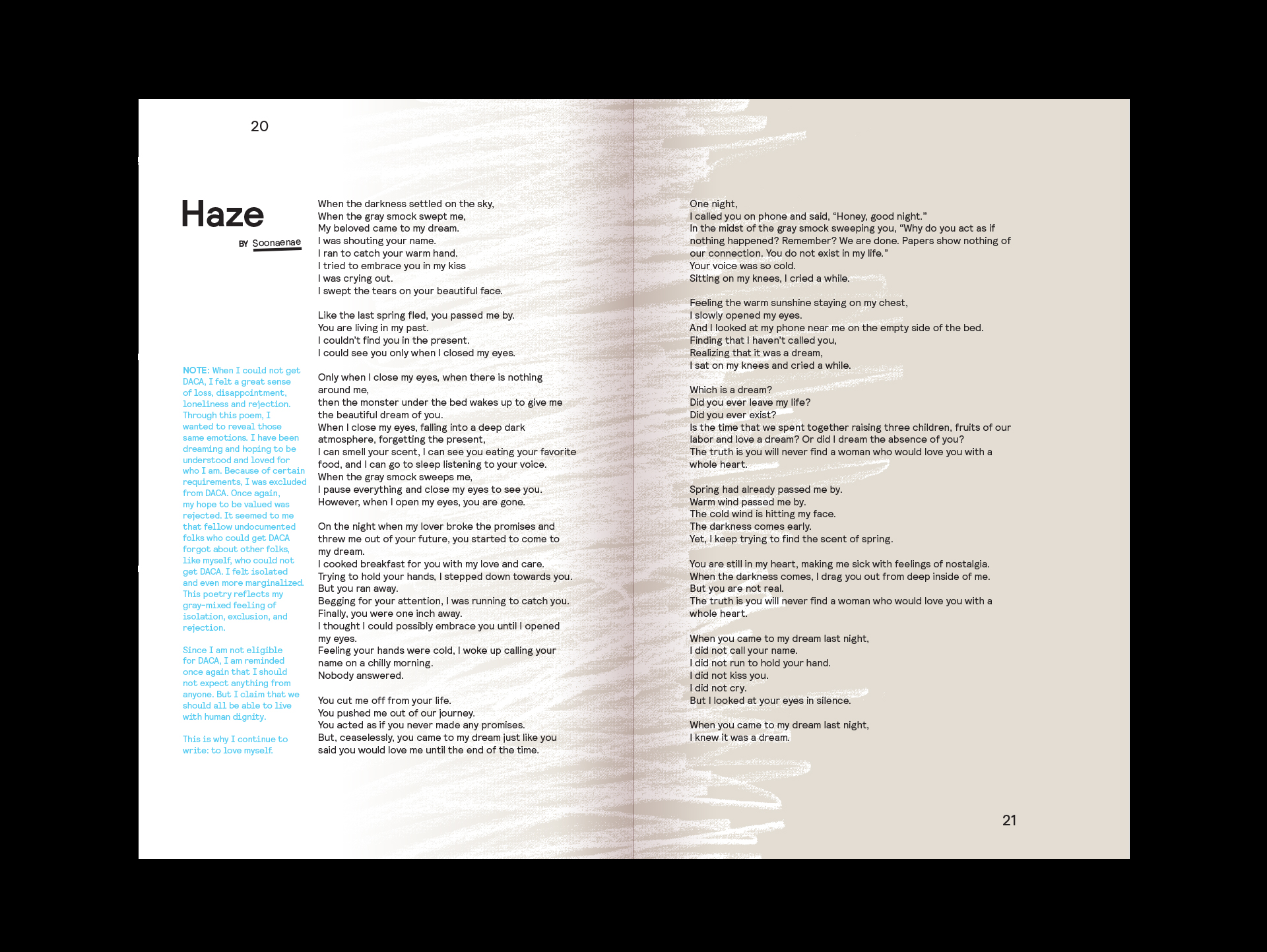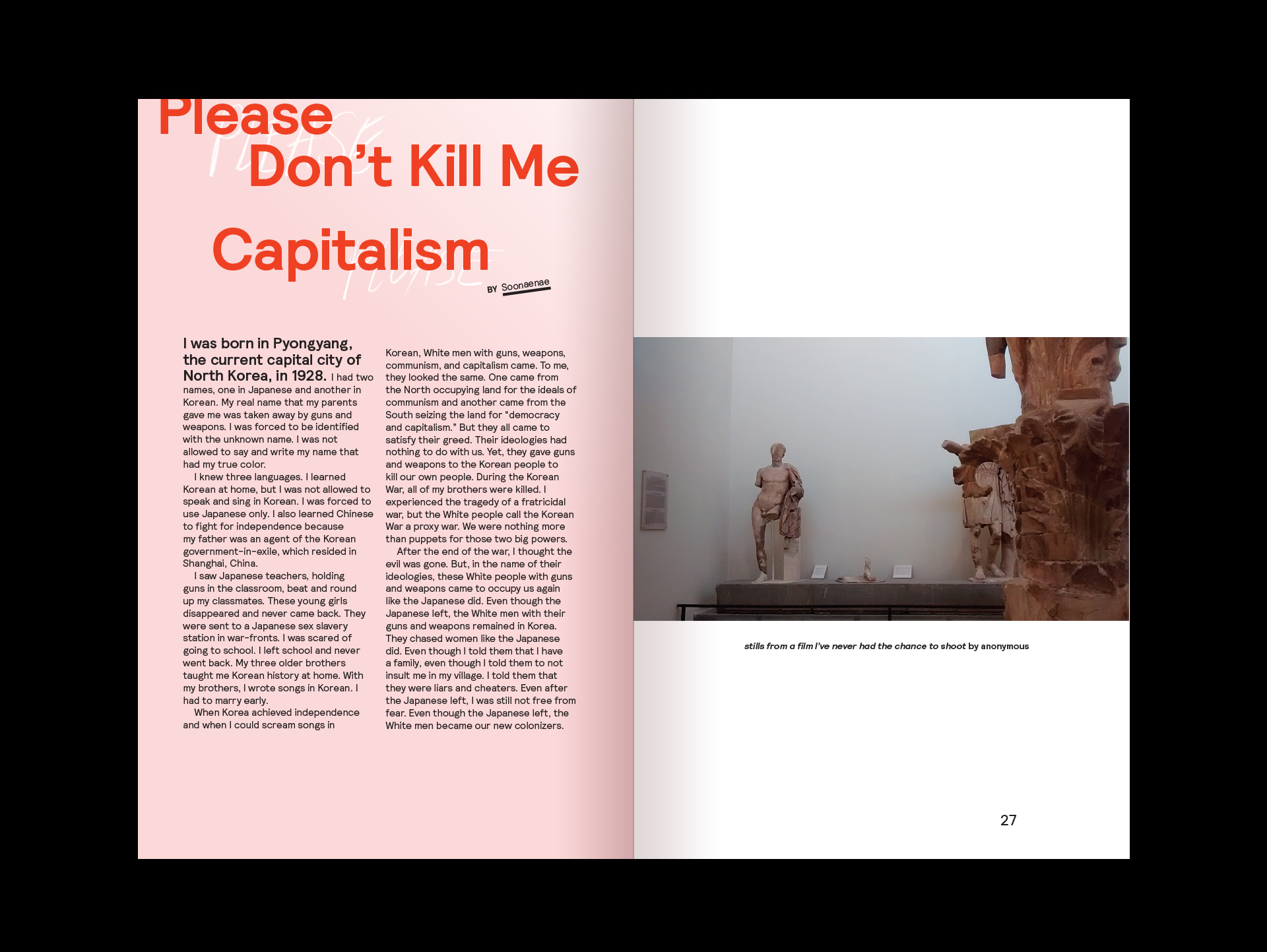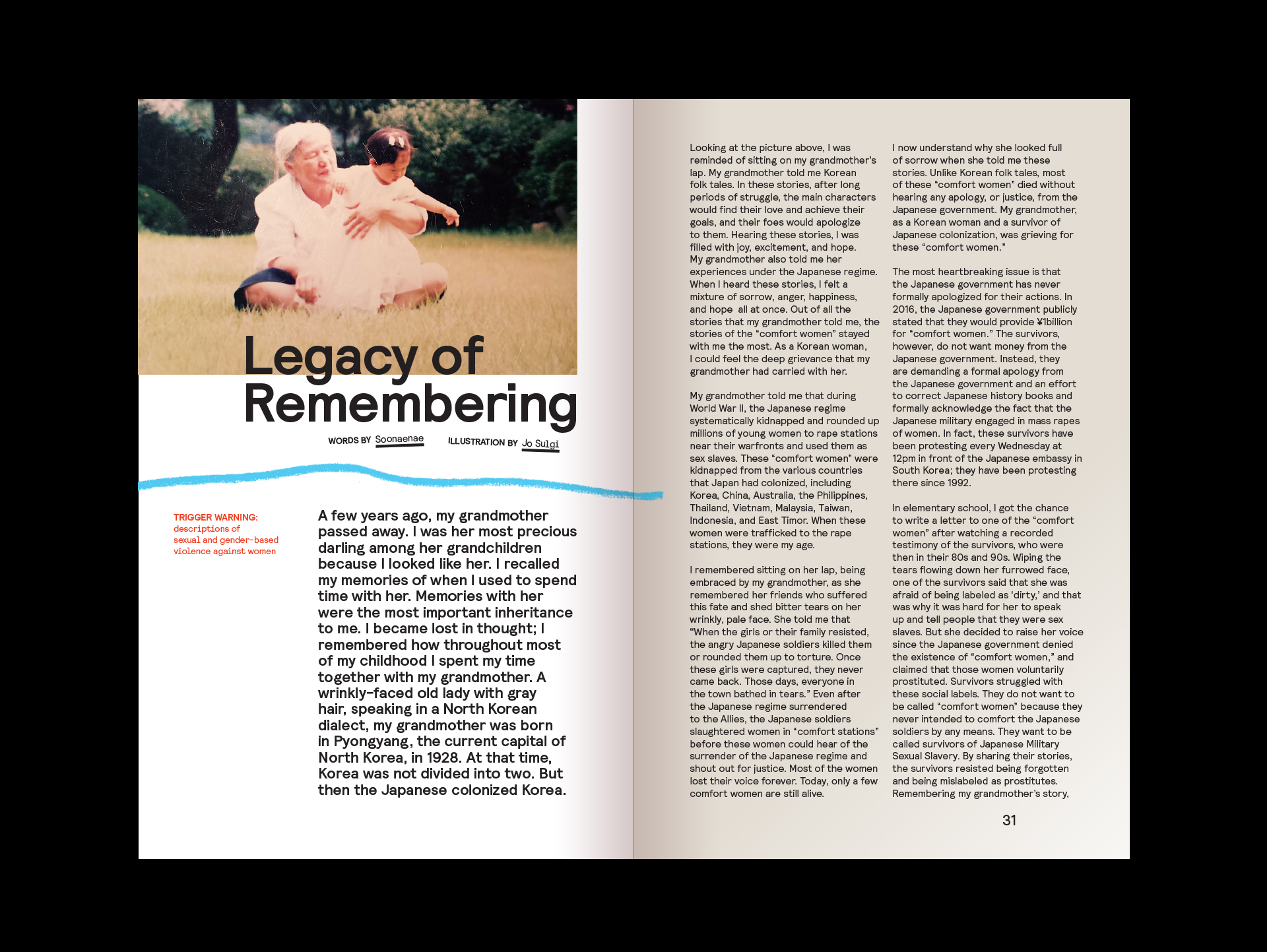 Amplify(HER)

Amplify(Her) is the first zine by and for undocumented women of the Asian diaspora. We designed and illustrated this zine around submissions from artists and writers, working directly with RAISE and DRUM organizers. Amplify(Her) was
launched
in September 2016 at the Asian American Writers' Workshop, with readings by contributors and editors of the zine.
---
© 2023 Kimberly Lum.

Updated SeP 2022